Animalons Veterinary Hospital is one which asked me to do the logo and some applications for the new clinic Andorra La Vella drawings and murals on the walls.
Applications is to make the sign vinyls and information posted on the doors. Then I show the label and logo.

Clinical sign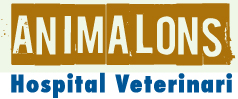 Logo
For drawings take him seriously thought the mural and I thought of saying Catalan phrases draw with animal themes. The composition I would like to be a wall full of pictures. At first I had to paint but as I joined my wife lyrics and I do not do it very well freehand thought it would be better to do it on vinyl, as well as what I use currently tendency to vinyl on the walls of the house.
And this is how I do a drawing in ink first step, second step and I vectorize the third and final we did bring in the vinyl

Ink drawing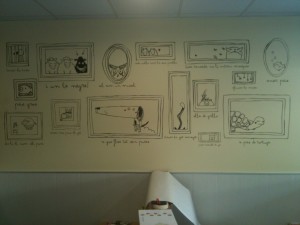 Mural on vinyl